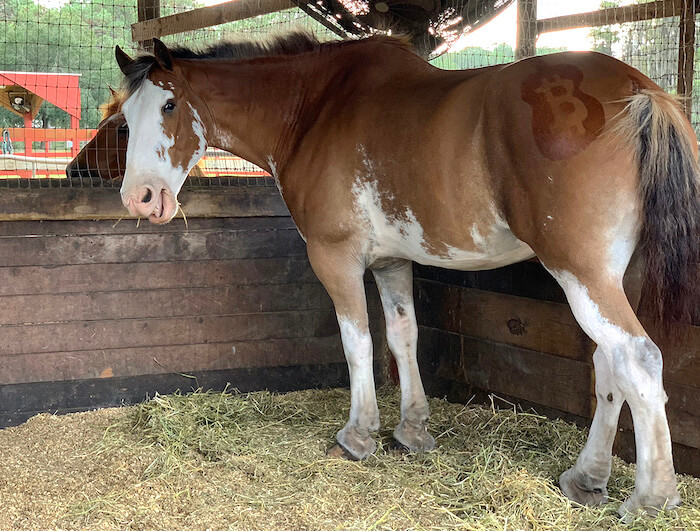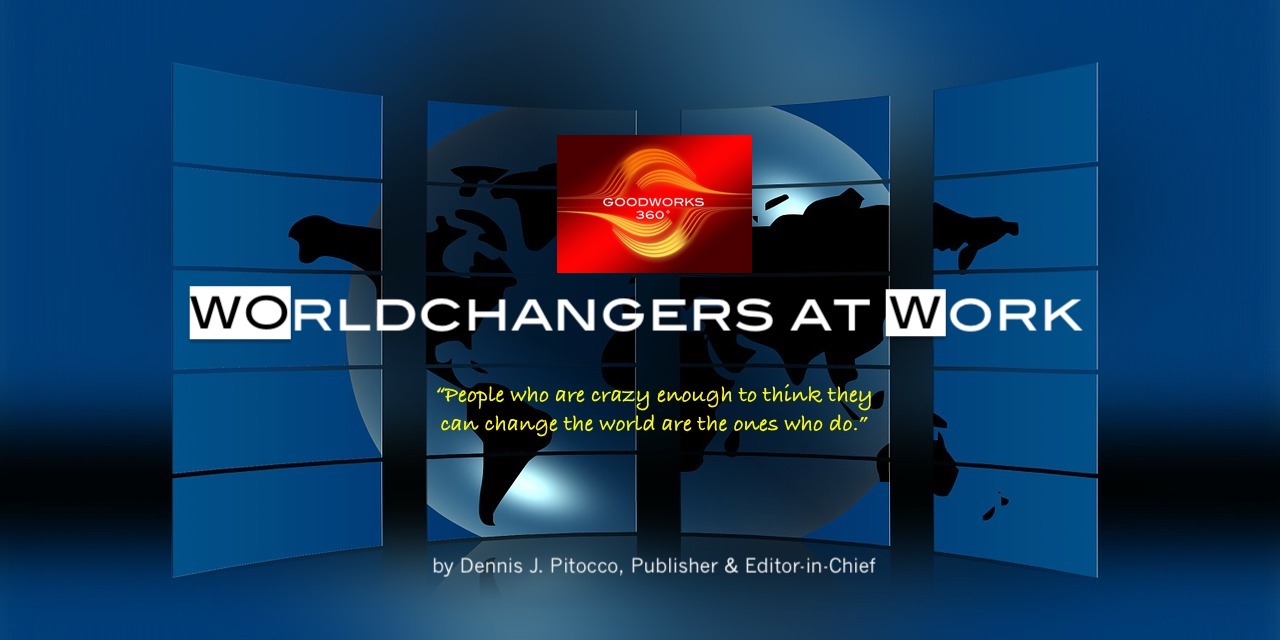 As Publisher and Editor-in-Chief this global media platform, I was delighted to have the opportunity not long ago to learn more about the "trailblazing" leap forward taken by Quantum Leap Farm as they became one of the first nonprofits across Tampa Bay and indeed, across the country to begin accepting cryptocurrency donations. Led by Edie Dopking, Founder & Executive Director and her diligent implementation team, Quantum partnered with BlockSpaces (see Article below) to make it happen.
Sit back and enjoy our exclusive "WOW" Interview below …
Before we begin, can you tell us more about Quantum Leap Farm for the benefit of our global audience?
At Quantum Leap Farm, we believe greatness lives in everyone regardless of his or her abilities. Using horses, we improve quality of life and cultivate human potential for military veterans, children with cancer, people with special needs and their families. Our equine-assisted therapies include therapeutic horseback riding, occupational therapy, mental health counseling, family fun days and therapeutic military retreats.
What inspired Quantum to pursue the notion of accepting cryptocurrency donations?
Most of our clients experience financial hardship, and we never turn away anyone for inability to pay, so almost 90% of our revenue is earned through public generosity. We want to ensure our donors and supporters have every available option for contributing to our mission. As cryptocurrencies gain wider acceptance and usage, we'll be ready for those potential donors.
Who was on the "project team" (internally and externally) and what key steps did you follow from inspiration until execution?
The Scoping Team Initial discussions about crypto donations took place between many members of the Quantum Leap Farm staff and Board along with several members from BlockSpaces. (Dr. Edie Dopking, Lee Behensky, Sarah Page, Dennis Pitocco, Nathan Rodewald, Mike Reed, Shawn Reagan, and Cristine Folz).
The Implementation Team consisted of Sarah Page, Lee Behensky – both from Quantum Leap Farm – and Cristine Folz from BlockSpaces. Sarah established the BitPay account. Once the account was set up, we linked Quantum's website to the BitPay donation portal and tested various wallets with both Bitcoin and Bitcoin Cash. We wanted to test the entire cycle, from donation through BitPay through cash deposited in Quantum's bank account.
The Marketing Team included Carrie Peterson, who expertly shaved the Bitcoin and Bitcoin Cash symbols in the hips of Quantum's very own Clydesdale crypto mascot, Johnny 'Bitcoin' Cash, as well as Mike Reed and Shawn Reagan from BlockSpaces, who lead early marketing campaigns.
How long did it actually take to be "up and running." Have you received any cryptocurrency donations?
Once the BitPay account was established, it took less than 2 hours to have the link on our website live and actively capturing the test donations. Quantum received its first official donation from Dennis Pitocco, as CEO of GoodWorks 360°. Our horse, Johnny 'Bitcoin' Cash (pictured at top) is now sponsored monthly with Bitcoin Cash donations.
What types of cryptocurrency do you now accept?
Through BitPay, we accept both Bitcoin and Bitcoin Cash.
Any benefits for Quantum by accepting cryptocurrency compared to credit card donations (e.g. processing fees, speed, etc.)?
Cryptocurrency transaction fees are just a few pennies and vary by currency. BitPay processing fees are 1% of donation (about 2-4% less than credit card donations). The donations made via BitPay are instantly converted to US dollars and deposited into Quantum's bank account the next business day. Traditional credit card donations take 2-3 days to hit our bank account.
Most nonprofits have clear-cut policies when it comes to accepting non-cash donations (e.g. shares of stock, etc.). What policy will you follow in terms of cryptocurrency donations received? What about the risk of price volatility we read about for Bitcoin and other cryptocurrencies?
Our policy is to convert to fiat currency for all non-cash donations whether they are cryptocurrency, appreciated stock, art or jewelry. BitPay converts donations into fiat currency for us.
Any special accounting considerations? Are donations anonymous?
The donor has the option to remain anonymous or reveal their identity if they choose to do so. Up to this point, we've been able to see who's donating to us and thank them accordingly.
What advice or learning experiences would you share with other nonprofits wishing to follow your lead into the cryptocurrency arena?
Invest in your knowledge of cryptocurrencies and talk to people who are experts in the field. You will likely need your Board's support, so educate yourself in order to be prepared for their questions or concerns.

Reach out to local Bitcoin Meetup groups in your area. Cristine Folz, Gabe Higgins or Rosa Shores at BlockSpaces are happy to offer guidance through the implementation process.

Do your research on the demographics of crypto holders and create a marketing campaign to reach this group specifically.
What's the next step if I'd like to donate to the Farm either in cryptocurrency or any other manner?
With our sincere thanks for your support in advance, Simply click on the buttons below!
CLICK HERE TO DONATE BITCOIN OR BITCOIN CASH
CLICK HER FOR GENERAL DONATIONS
CLICK HERE FOR OTHER WAYS TO GIVE
"Quantum Leap Farm exists to improve quality of life and cultivate human potential through equine-assisted therapies. We believe in the acceptance of everyone, wherever they are right now."