WE HELP NONPROFITS SAVE TIME AND MONEY THAT THEY CAN PUT BACK INTO THEIR MISSION
We accomplish this by connecting nonprofit organizations with the resources they need to be even more successful. Specifically, high-quality, vetted, nonprofit-friendly, service providers. These introductions will save time and money for the nonprofit and ensure they use providers who will perform the work as promised. We will allow nonprofits to focus on their mission while outsourcing non-core or non-core competency activities to experts in those fields.
Learn More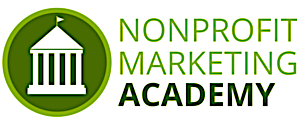 NONPROFIT SUCCESS DEPENDS ON A SKILLED TEAM AND SUFFICIENT RESOURCES.
Help your team gain the training, resources and community support they need so they can focus on what really matters. The Nonprofit Marketing Academy brings industry-leaders and resources to you. Grow your network, advance your marketing and leadership skills, and tackle today's toughest nonprofit challenges.
Learn More