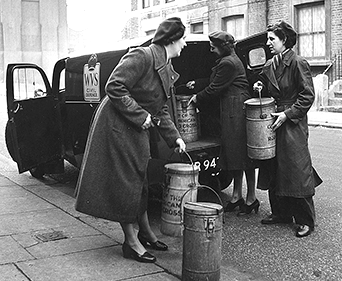 Source: Royal Voluntary Service
NOT LONG AGO, Meals on Wheels of Tampa celebrated its' 40th Anniversary – a remarkable achievement indeed, for an organization privately-funded from day one. What better time than now to take a "walk down memory lane" – sharing not only the highlights of our story, but also the history of Meals on Wheels as a global program?
Meals on Wheels Across America
Meals on Wheels operates in virtually every community in America through a network of more than 5,000 independently-run local programs, supported by over two million volunteers. While the diversity of each program's services and operations may vary based on the needs and resources of their communities, all committed to delivering nutritious meals, friendly visits and safety checks that enable America's homebound to live nourished lives with independence and dignity.
Meals on Wheels History
Meal on Wheels of Tampa
Meals on Wheels of Tampa was founded by Gloria Fuentes, a Tampa resident experiencing difficulty when caring for her two homebound relatives who lived on opposite sides of the city. Recognizing the need to assist not only her family, but also others who wanted to remain independent in the security of their own homes, she formed a committee of pastors and church members throughout Tampa to help organize the effort.
On March 17, 1975, Meals on Wheels of Tampa began with a group of dedicated volunteers who cooked meals in the recreation hall of a local United Methodist Church and delivered 14 meals to people who were homebound. The number of those in need of the meals provided by Meals On Wheels has steadily increased over the years.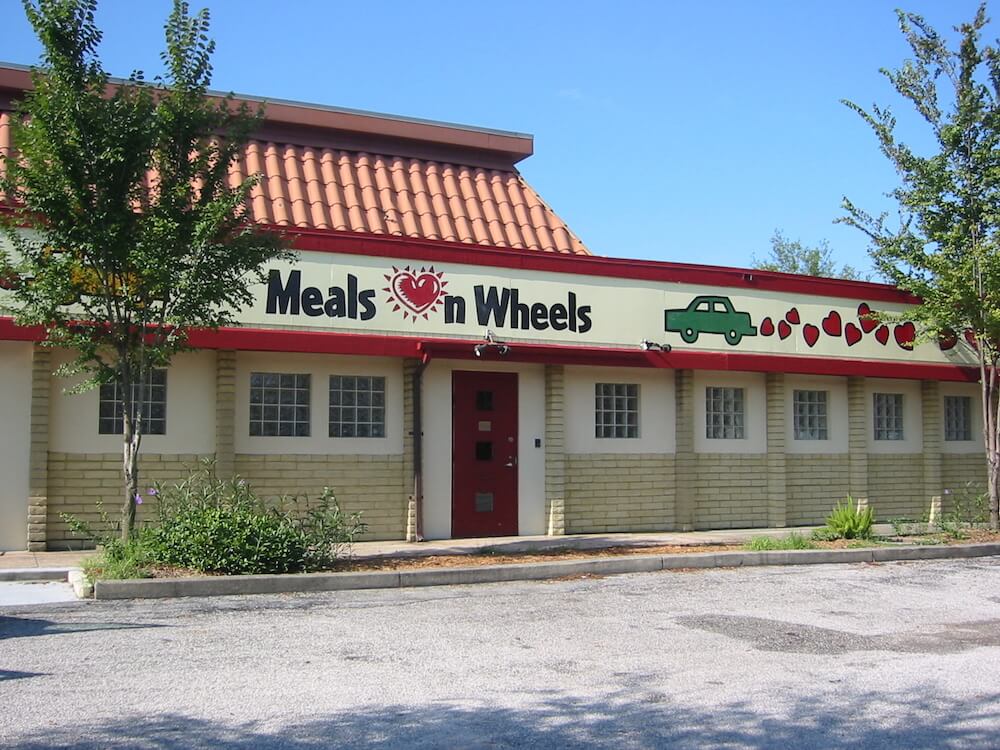 In 1993, after 17 years of helping people from the kitchens and offices of neighboring organizations throughout the community, Meals on Wheels purchased the building at 550 W. Hillsborough Avenue in Tampa to house its Administrative Offices and Kitchen. In 2006, as a result of a capital campaign, a major kitchen renovation was completed. The renovation began after an extensive strategic planning process focusing on growth while maintaining the grassroots, personal touch, care, and compassion that is synonymous with Meals On Wheels of Tampa. The new commercial grade kitchen enabled the mission to reach more people in need of food. Now, after years of faithful volunteer and community support, Meals On Wheels of Tampa serves approximately 700 meals per day to our homebound neighbors. Creative planning and generous donations from the community has made it possible for Tampa's homebound individuals and seniors to receive the help they need. Believe it or not, our remarkable Drivers will this year cover just about the equivalent distance of a trip to the moon – while nourishing and enriching the independent lives of the homebound and seniors!
Meals on Wheels of Tampa is proud to have been awarded with a Four-Star Rating for the past 3 consecutive years from Charity Navigator. Their rating system examines two broad areas of a charity's performance; their Financial Health and their Accountability & Transparency. Our Four-Star Rating – defined by Charity Navigator as "Exceptional: Exceeds industry standards and outperforms most charities in its Cause." – signifies our commitment to fiscal responsibility and ethical business practices. In fact, 85 cents of every dollar we collect goes directly to the cost of food.
---
Author's Note (Dennis J. Pitocco) – I've had the distinct pleasure of serving on the Board of Meals for the past seven years and as Chairman & President for the past three years. In every imaginable respect, it has been a labor of love, bringing credibility to the adage: "Never doubt that a small group of thoughtful, committed, citizens can change the world. Indeed, it is the only thing that ever has."
---